Nothing Was Done On Infrastructure From 1999-2014, Says Buhari
Naijablingz
updated 28 October 2018
President Muhammadu Buhari has criticised the previous governments for their perceived failure in infrastructure development from 1999-2014.
The President said that with the huge resources at the nation's disposal at that time, "Infrastructure went to a rot completely within the same period".
President Buhari stated this on Monday when he received the outgoing British High Commissioner to Nigeria, His Excellency, Paul Arkwright, in a farewell audience at the State House, Abuja.
"Our focus now is on infrastructure; roads, rail, power, and others.
"How I wish we had fixed all those when we had money. What we earned between 1999 and 2014 is on record, but nothing was done to infrastructure.
"Now, we are doing a lot more, with a lot fewer resources. And we shall continue to do our best", he said.
The President commended the outgoing High Commissioner for his warm and pleasant disposition, which has seen him traversing almost the entire country.
"I always see you all over the place," Buhari noted.
Arkwright, who spent over three years in Nigeria, said he visited 30 of the 36 states, and found the people quite enterprising and engaging, adding that the British government would be glad to offer a helping hand as required in any part of the country.
He thanked President Buhari for his support, noting that the relationship between Britain and Nigeria has improved tremendously in the past three years.
Buhari Directs NHIS Boss To Proceed On 'Administrative Leave'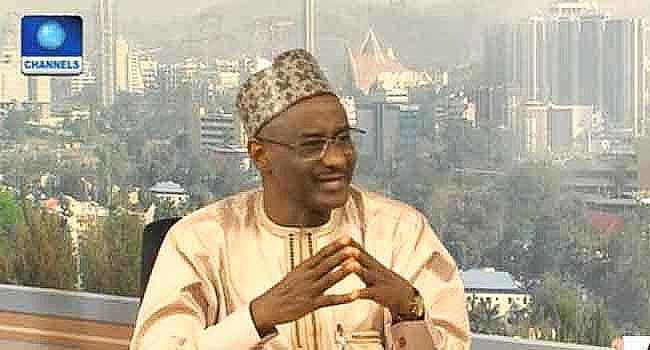 President Muhammadu Buhari has directed the embattled Executive Secretary of the National Health Insurance Scheme (NHIS), Usman Yusuf, to proceed on administrative leave starting from November 5.
The President gave the directive on Wednesday.
According to a statement signed by Olusegun A. Adekunle, a Permanent Secretary in the office of the Secretary to the Government of the Federation, the decision is to allow for unfettered investigation into allegations of infractions and financial malfeasance levelled against the NHIS boss.
"In order to create room for an unfettered investigation, Mr President has approved that the Executive Secretary of the NHIS, Professor Usman Yusuf should proceed on administrative leave immediately.
"In his absence, Mr Ben Omogo, a Director of Administration in the Office of the Head of the Civil Service of the Federation has been deployed to oversee the affairs of the Scheme," the statement read in part.
President Buhari also approved the establishment of an independent fact-finding panel (which will be inaugurated by the SGF on Friday, November 2, at 3.00 p.m) to investigate the allegations.
Members of the committee which will be chaired by Dr. Hassan Bukar, Include Director, HPRS, FMH, Dr. Emmanuel  Meribole; Director, Audit, (AuGF), Adewale Owolo; and Deputy Director Expenditure (OAGF), Shamsuddeen Bello.
Others are Director, Certification & Compliance, BPP, Ishaq Yahaya; Director of Science (FMS&T), Dr. Ekanem John Udoh; and Director, Administration (OSGF), Mrs Jummai Idakwo.
According to the statement, with the establishment of this panel, the earlier body set up by the Governing Council stands dissolved.
It is expected to report back within two weeks